About Us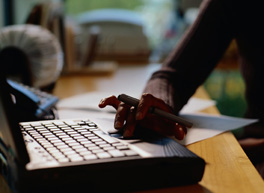 Our accounting firm was established to provide efficient, expert solutions for businesses and individuals. Our primary services include accounting, auditing, tax return preparation and planning, and business consulting, specializing in long-term health care and not-for-profit organizations. We also offer a host of specialty services to cater to the unique needs of our clients. The firm serves a wide range of individuals, corporations, partnerships, and not-for-profit organizations. Our staff offer the benefits of many years of experience.

Quality Assurance
The firm emphasizes accuracy and the highest quality standards in the services provided. As a member of the AICPA, we are required to complete a firm peer review every three years. We received an unqualified (clean) report, an exceptional accomplishment to be rated at the highest level of quality assurance, for all six of our peer reviews, the most recent completed December 2006.

Client Longevity
Many clients have retained Paulsen, Megaard & Co., PS on a long-term basis. We seek relationships that match our philosophy of service. It is a point of pride to have provided these long-term clients with in-depth consulting, auditing and accounting services that have met their needs for so long.

Clients who want long-term, reliable service stay with our firm. As an example, many of our cost reimbursement clients have depended on us for 16 to 24 years. Several audit clients have remained for 15 to 21 years. We also have served many accounting and tax preparation clients for 14 to 18 years.

Confidentiality
All matters handled by the firm are treated with strict confidentiality and we observe the high standards set by the accounting profession's Code of Ethics, which exceeds the requirements set by the Gramm-Leach-Bliley Act on privacy protection. No information about our clients is ever released to unauthorized persons. In order to guard client's non-public personal information, we maintain physical, electronic and procedural safeguards that comply with our professional guidelines.

Employment Philosophy
We are committed to values of integrity, outstanding quality of service and maintaining a fun atmosphere for doing business, and we are an equal opportunity employer.